Get It Here!
Information
Try Averish, one of the most unique Flight Games, if you are a current customer.
Syma S006 Alloy Shark - Why it's One of the Best RC Helicopters
[caption id="attachment_61" align="alignleft" width="300" caption="S006 Alloy Shark RC Helicopter"]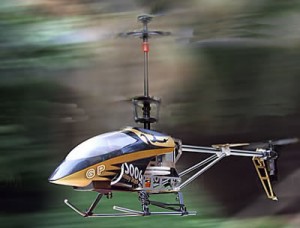 [/caption] The Syma S006 Alloy Shark RC helicopter is just one example of the increasing advancement in RC toy technology. These RC helicopters feature a 3-channel model which is able to maneuver forward and backwards, up and down, as well as left and right. Its 3 channel controller also enables you to vividly simulate the true flight of a real helicopter. This RC helicopter is a favorite amongst RC enthusiasts because it is able to move without making wide sweeping circles which can damage your furniture if you are flying inside the home. The helicopter measures 38 cm which is great as you get to feel that you are getting value for your money in terms of construction material. When it comes to control, you will enjoy the stability achieved with this RC toy. This guarantees that the toy will not fly about while scraping against walls or trees. This also enables you to achieve more impressive aerial stunts. The remote control system for this toy has been fine tuned to achieve reduced radio interference from other remote control toy users. And when you need to recharge your Alloy Shark, you simply plug it into a power socket for at least one hour in order to receive at least fifteen minutes of flying time. Once you get the hang of the controls, it becomes really fun to hover and do some basic maneuvers with the Alloy Shark. The helicopter is well built from durable materials and flies well, which makes it also an ideal pick for beginner RC pilots. Some of the features of the Alloy Shark that makes it stand out amongst its competitors include its precision control and flight stabilizing system of comparable quality for less than 70 pounds. Because of its superior proportional control system, the Alloy Shark is able to hover, fly faster and land easier than any other indoor RC helicopter available on the market. Colin Nelsen loves playing with RC toys, having grown up with them. His favorite one is the Alloy Shark, and he enjoys meeting other people who share his passion for RC.
Note: you do not need an account to place an order!